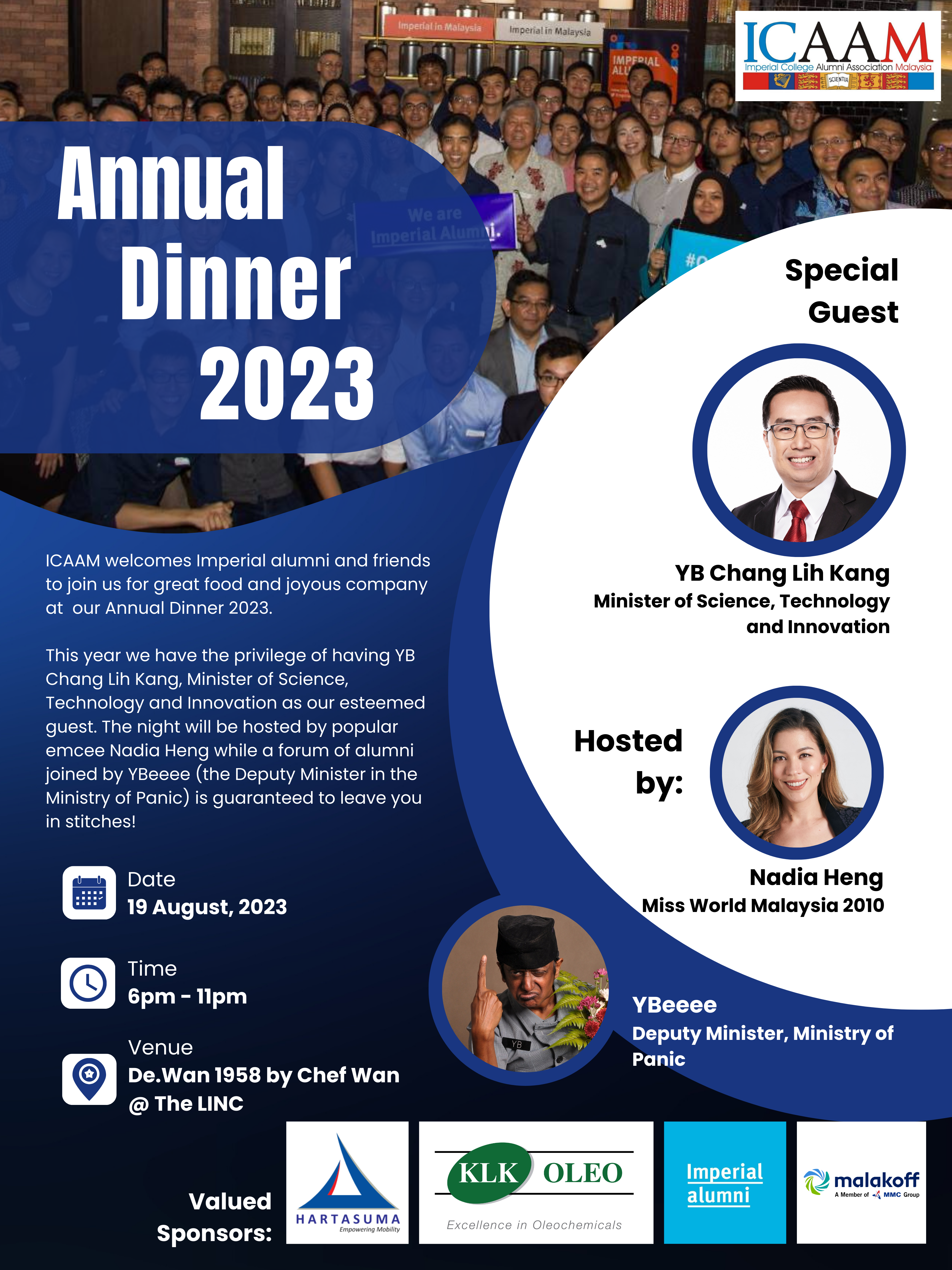 Invitation to our ICAAM Annual Dinner 2023 with YB Chang Lih Kang
Dearest Alumni,
The Imperial College London Alumni Association in Malaysia welcomes members, alumni and friends from our UK Alumni network to join us for great food and joyous company at our ICAAM Annual Dinner 2023.
This year we have the privilege of having
YB Chang Lih Kang, Minister of Science, Technology, and Innovation
as our esteemed guest. The night will be hosted by popular emcee and always delightful Nadia Heng (Miss Malaysia World 2010) with YBeeee (Deputy Minister in the Ministry of Panic), that will be guaranteed to leave you in stitches!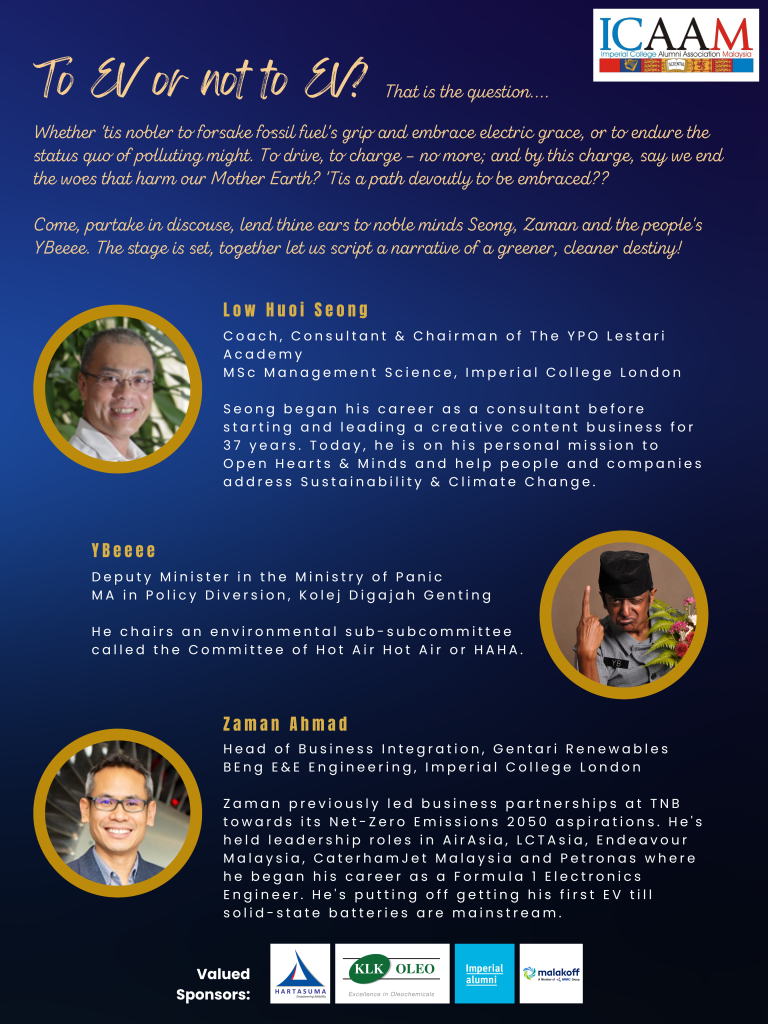 Date: Saturday, 19 August 2023
Time: 6pm – 11pm
Venue: De.Wan 1958 by Chef Wan @ The LINC, Kuala Lumpur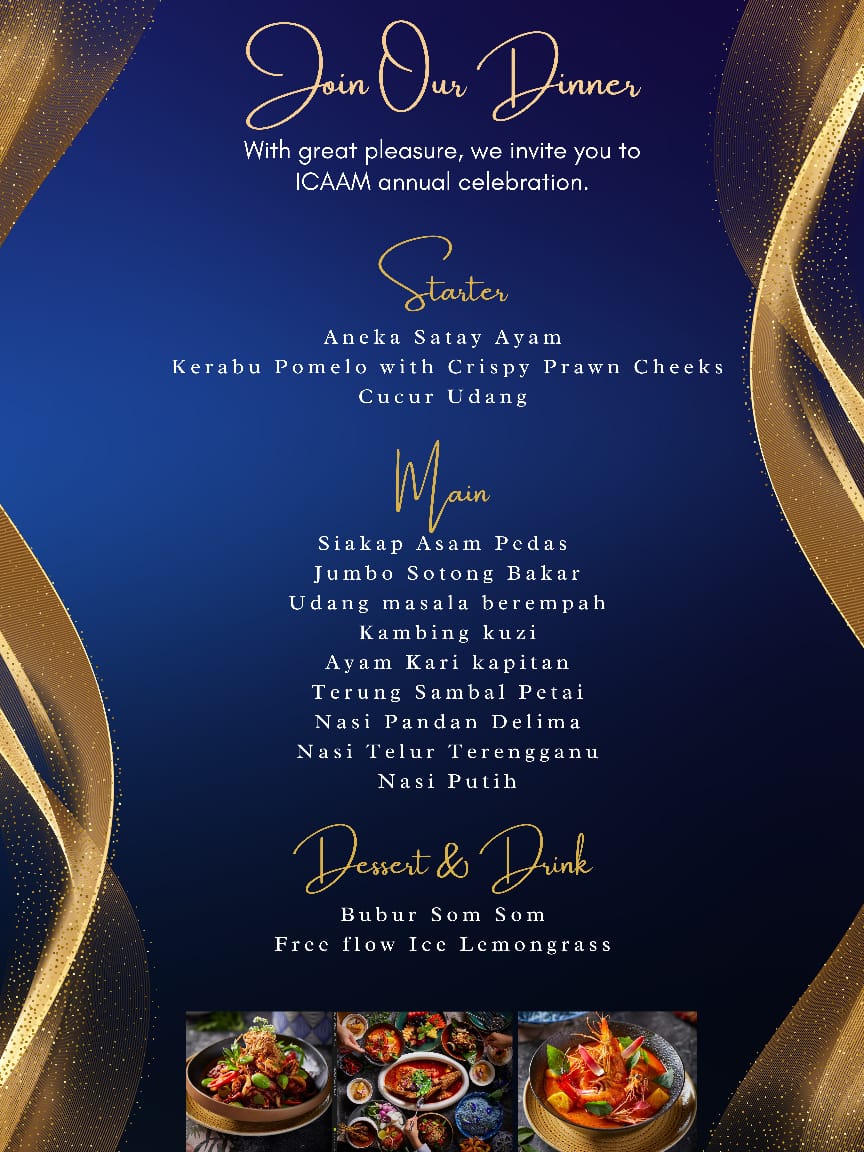 A specially curated 7-course menu of modern local favourites will be served in De.Wan's immersive banquet hall, so don't miss out on the experience!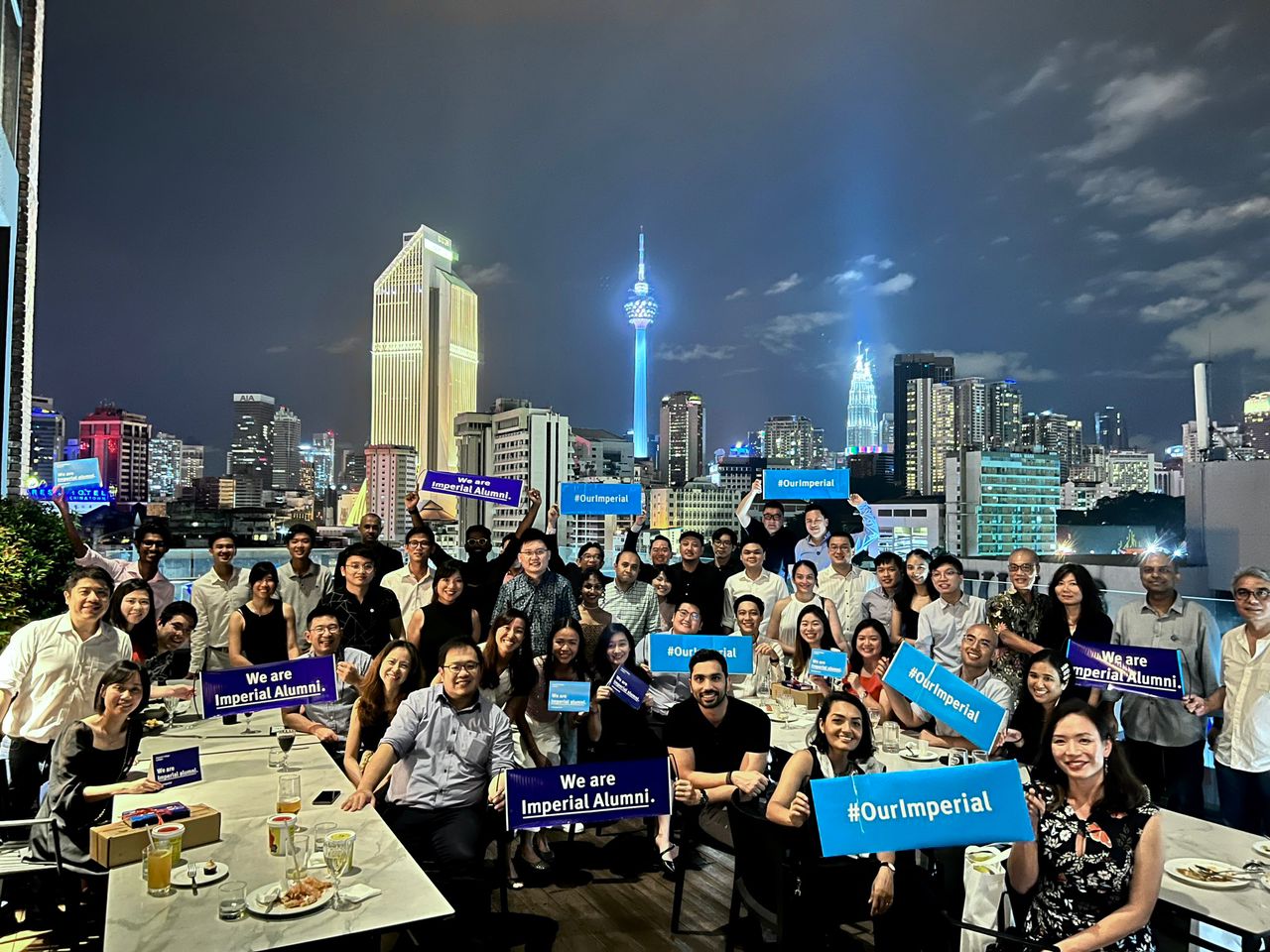 Comments
comments